Religion

Mass is on Thursdays at 9:00. Students must be in full uniform: boys need to wear slacks and girls need to wear their jumpers/skirts. Parents are welcome to join us!
Third Grade Prayers to Memorize by June
PRAYER TO THE HOLY SPIRIT
V. Come, Holy Spirit, fill the hearts of your faithful.
R. And kindle in them the fire of your love.
V. Send forth your Spirit and they shall be created.
R. And you shall renew the face of the earth.
Let us pray:
O God, by the light of the Holy Spirit you have taught the hearts of your faithful. In the same Spirit, help us to know what is truly right and always to rejoice in your consolation. We ask this through Christ, our Lord. Amen.
APOSTLES' CREED
I believe in God,
the Father almighty,
Creator of heaven and earth,
and in Jesus Christ, his only Son, our Lord,
who was conceived by the Holy Spirit,
born of the Virgin Mary,
suffered under Pontius Pilate,
was crucified, died and was buried;
he descended into hell;
on the third day he rose again from the dead;
he ascended into heaven,
and is seated at the right hand of God the Father almighty;
from there he will come to judge the living and the dead.
I believe in the Holy Spirit,
the holy catholic Church,
the communion of saints,
the forgiveness of sins,
the resurrection of the body,
Sites
Call to Faith
for Students
http://your.harcourtreligion.com/ctf/nsmedia/school/students/students.html
Children Pray a Scriptural Rosaryhttp://www.cptryon.org/prayer/child/rosary/index.htmlStations of the Crosshttp://www.catholic.org/clife/prayers/station.php
Grade 3 Prayers
Come Holy Spirit
The Apostles' Creed
Religion – Grade 3
FOUR PILLARS OF THE CATECHISM, THE SIX TASKS OF CATECHESIS AND CORRESPONDING ANCHOR STANDARDS
http://www.ocsww.org/files/uploads/16/Framework.pdf
Powered by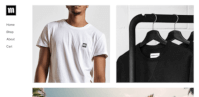 Create your own unique website with customizable templates.