Vocabulary Words:

pollen: tiny yellow grains made by flowering plants

store: to put away for later use

clumps: groups or bunches of things, especially plants and dirt

passages: narrow paths or channels

absorb: take in or soak up

throughout: all the way through

coverings: the outsides of things, usually serving as protection

spines: sharp, pointy growths

tropical: having to do with the warm areas of the Earth near the equator

dissolve: to seem to disappear when mixed with liquid

Spelling City Lesson 18

www.spellingcity.com/view-spelling-list.html?listId=36576437



1.
shark
2.
check
3.
queen
4.
circus
5.
flake
6.
crack
7.
second
8.
squeeze

9.
quart
10.
squeak
11.
quick
12.
coldest
13.
Africa
14.
Mexico

15.

black

16.

thank

17.

correct

18.

question


Site to Help Study Spelling Words

Spelling City
https://www.spellingcity.com/list-management.html#/my-lists

Click on "Student" a link will appear at the very bottom of the page that reads Find Your Teacher's Homepage.
Click on this link and type in Kathleen Vigil and scroll down to Lesson. You can then choose "Games."




Powered by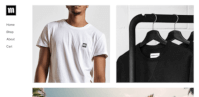 Create your own unique website with customizable templates.